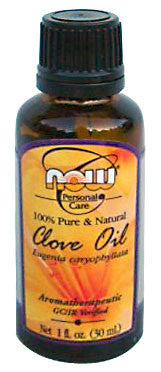 Oil Of Cloves Fish Anesthetic - 1 oz.
Oil of Cloves may be the safest sedative and anesthetic for ornamental fish. Even when dosing several times over the recommended amount, and waiting long past the "last" gill excursion, fish may be recovered after several hours.

This little bottle will last a hobbyist quite a long time.

Five drops per gallon of holding tank water should be placed in a ziploc baggie with some tank water. The ziploc is shaken and the oil is emulsified. This is poured into the holding tank and within 5 minutes the fish should be asleep and non responsive. Customer assumes all risks associated with the use of Oil of Cloves in ornamental fish.
---
We Also Recommend