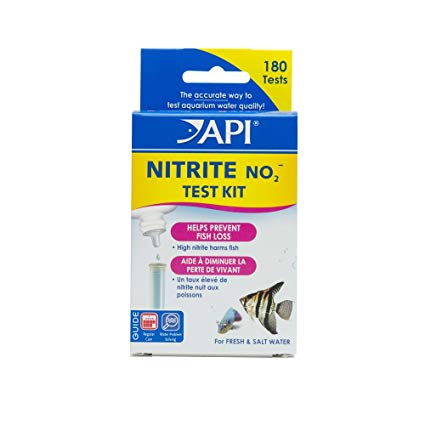 API - Nitrite Test Kit
PRODUCT SUMMARY:
The API® Nitrite Test Kit quickly and accurately measures nitrite levels in pond water – a toxic chemical produced when nitrifying bacteria break down ammonia in pond water. Consequences of high nitrite levels include fish suffocation and death. The API Nitrite Test Kit will help you catch and correct nitrite before it reaches unsafe levels in your pond, reading levels from 0 ppm to 5 ppm.

Testing your water has never been so simple with API!
SIZE:
Contains 180 tests and includes 1 test solution, easy-to-ready instructions, glass test tube and color chart
---
We Also Recommend